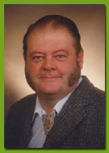 The SUMMA Foundation was founded in 1973 and registered with the IRS as a philanthropic organization to promote scientific and educational activities in the field of electromagnetics. Initial funds to the Foundation were contributed by Dr. Carl E. Baum who has, from time to time, also donated the monetary parts of his scientific awards to the Foundation plus additional funds. Contributions have also been made to the Foundation by donors interested in promoting various scientific activities in the field of electromagnetics. Some of the Foundation activities have had surpluses deposited back with the Foundation.
---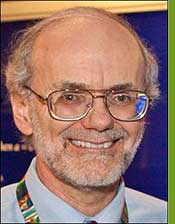 Dear HPEM Community,

From the staff here at the Summa Foundation Notes, we wish you all a wonderful holiday season.

We have just published three notes to help keep you sharp during your time off. We hope you enjoy them!

I'd like to thank our reviewers, who are critical for the smooth
operation of this publication.

I also invite you to start submitting abstracts for the Bangalore ASIAEM Conference, to be held July 23-27, 2017. Abstracts are due February 22, 2017.

Here are three new Notes that we have just uploaded for the Holiday Season. Enjoy!
IN 628 Effects of Distributed Sources on Transmission-Line Models: Low Frequency Approximations, J-P Parmantier, I. Junqua, S. Bertuol and P. Schickele, June 2016.

PhN 22 The Electron and the Ilectron, I.L. Gallon, December 2016

SDAN 47 EMP-Hardened Photovoltaic Generators: A Possible Emergency Power Solution for Critical Infrastructure? Markus Nyffeler and Armin W. Kaelin, November 2016

Best Wishes,
Everett Farr
Editor, Summa Foundation Notes
---

The ASIAEM2017 symposium will be held in Bengaluru, India. Please click here to download the brochure!

EUROEM 2016 took place July 11-14 at the Imperial College London, UK.
Download all the abstracts by clicking here! (Caution, this is a 37 megabyte download)
Click this sentence to view the EUROEM2016 Technical Program.
A letter from the New Editor. Please click to read.
We are pleased announce the Spring 2016 addition to the Notes Series:
SSN 573 Risetime Evolution in HEMP (High-Altitude Electromagnetic Pulse) E1Waveforms - Technology and Standards, D. V. Giri, William D. Prather, 25 December 2015
SSN 574 Conformal Impulse Receive Antennas, D. V. Giri, M.D. Abdalla, M.C. Skipper, Y. Rahmat-Samii, 18 February 2016
SSN 575 Design of an Ultra-Wideband Ground-Penetrating Radar System Using Impluse Radiating Antennas, J.B. Rhebergen, A.P.M. Zwamborn and D.V. Giri, 21 February 2016
SSN 576 Design Aspects of a Dual Conical Lens between a High-Voltage Pulser and a Helical Antenna, D. V. Giri and Jerrold Levine, 15 April 2016
SSN 577 The Effect of Minor Radius on the Performance of a Helical Antenna, D. V. Giri, F. M. Tesche and Jerrold Levine, 15 April 2016